We take on the business again
Dear customers, we have to inform you about the reopening of our company in September 2020.
We are looking forward to a successful business year. Full order books, our customer´s satisfaction and the presence on the market are our goals. Some modifications and changes in our staff took place, because the very successful fourth class of the last year delivered us the Gourmet´s World.
We hope it is going to be a good working year and that we continue with our collaboration.
Gourmet´s World

Welcome on our Homepage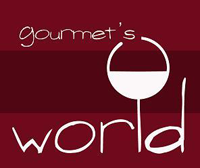 We offer you careful selected southtyrolean specialites
like speck, vine, cheese and sausage, but also juice and
fruit of best quality.
Our company is managed by Dr. Winkler Martin and Dr.
Beutel Sabine.
Attention:
This is a practice company. We don´t deal with goods and we also do not take money!_________________________________________________________________________________________________________________________________________________________________________
A selection of our products